Firefly Foot & Ankle are delighted to announce we are now stocking Oofos - the recovery footwear. 
OOFOS are the original active recovery footwear brand, designed to support your feet and make yOO feel better!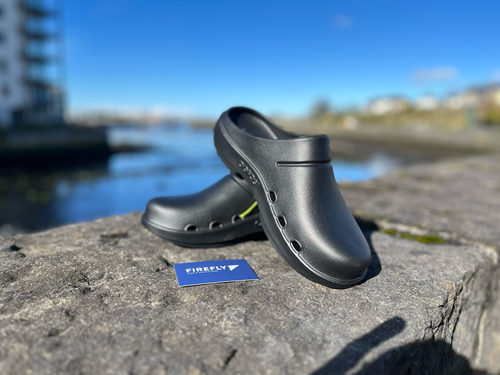 After seeing a need not currently being met by the footwear industry, OOFOS were invented by a team of footwear veterans from the largest performance brands. They engineered OOFOS to help reduce load and stress, so your body can rebuild throughout the day. OOFOS are powered by our proprietary OOfoam™ an innovative, cutting-edge material that absorbs 37% more impact designed to help you recover without slowing you down.
OOFOS...   
cradles your arches
reduces stress on sore feet, knees, and back
enables a more natural walking motion
reduces energy requirements at primary joints for walking
OOFOS footwear comes in a variety of styles beyond just the typical sandals and slides worn after exercise. Whether you need to rejuvenate and recharge after a workout or just need a comfortable, supportive shoe to get you through your day empowered, OOFOS are here to support you and make yOO feel better.
Ask any of our clinic or administration staff about Oofos.